2015 - Further Major Investments
Since our last newsletter we are pleased to report the continued growth of our UK business during the first half of 2015.
As a direct result of this, we have seized the opportunity to once again invest heavily in major items of piling plant.
This is in line with our strategic objective to maintain our position as a leading UK piling contractor, operating at the heavy duty end of the piling market. Our strategy also includes the timely and professional delivery of major contracts and the development of reliable and comfortable customer relations for which we are now well known.
Our investment for 2015 includes the purchase of two new exciting piling rigs.
The first of these, a Llamada P135, is due for delivery late summer 2015. Not only does this rig deliver a powerful torque of 34 tonne metres but it has the Cased CFA capability. This incorporates the latest Llamada technology for this system of piling and is the first Llamada rig of its kind in service worldwide.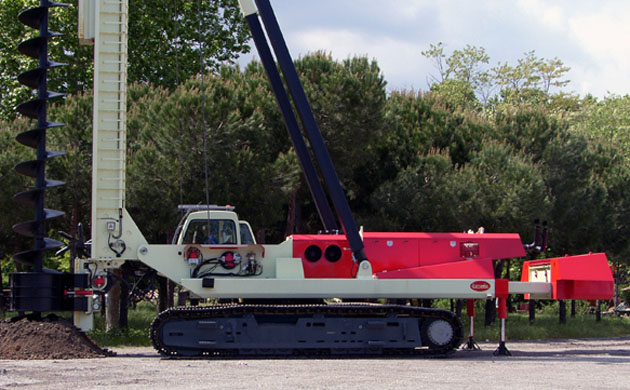 Our second purchase, a Llamada P240 shown above, will represent our largest CFA piling rig. Not only does this rig deliver a powerful torque of 42 tonne metres but it has the amazing ability to drill CFA piles to a depth of 40 metres. This again represents a first for any piling rig working in the UK.
The acquisition of these two new powerful rigs will provide us with the opportunity to offer innovative solutions not previously possible.
2015 - A Busy Time
The continued growth mentioned above has come from the successful delivery of major contracts in Kings Cross in London, Chelmsford, Manchester and Medway, Kent.
Our latest contract to start involves the construction of a contiguous piled wall in Dundee.
The piles form a site extension out into the River Tay for the new Victoria & Albert Museum. Its visitors will then be able to look back at the RRS Discovery which is positioned on the adjacent site. This 3 masted wooden ship was used for the 1901 expedition to the South Pole.
In the months ahead we look forward to returning to Manchester to construct piles up to 2.3 metres in diameter. Heavy duty piling indeed !